Product Application
Machine Tools
Tosoku's code switches, knobs and manual pulse generators are used in NC devices of the machine tools globally. Not few of teach (handheld) pendants are Tosoku's as well. Each product is highly appreciated for its reliability in greasy and harsh environment.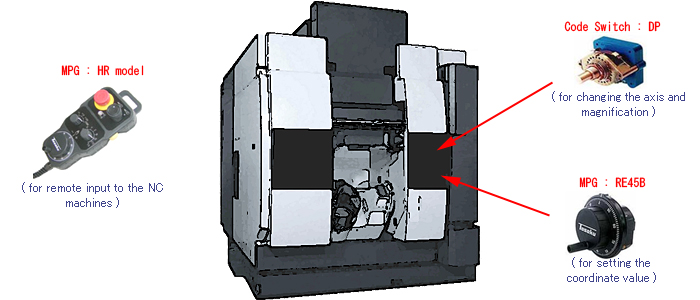 Medical Devices
Rotary encoders and trackballs of Tosoku are also used for devices in hospitals and clinics such as ultrasonic diagnostics, patient monitors, oxygen condensers and medical surveillance equipments including optometers.
Tosoku's product is highly appreciated for its reliability in the field of health and medical care as well.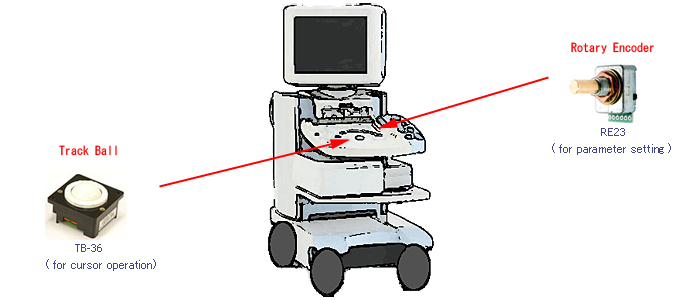 Measuring Instruments
In the field of measuring instruments, our products are used as input devices. They are used for devices which require accuracy such as electron microscopes, oscilloscopes, LSI test devices, etc.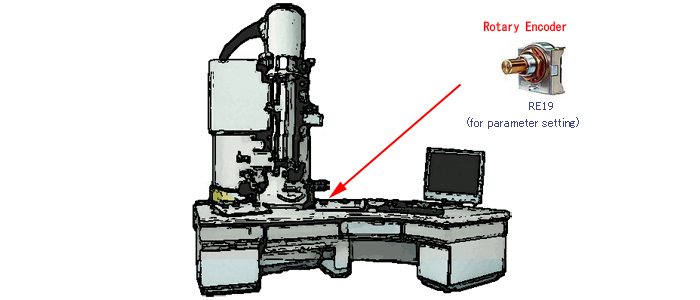 Telecommunication Equipments
Tosoku's ultra small rotary switches (MR8A/MR8C) are used in wireless devices for business use either indoor or outdoor.
Tosoku receives high praise for its features of technology and reliability like ultra small and faultless.